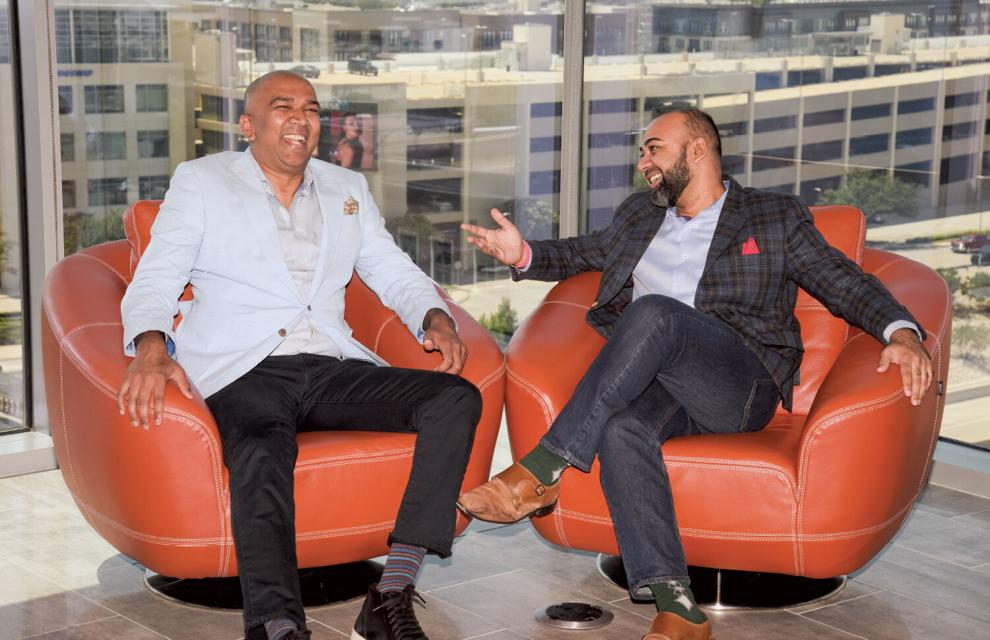 Fireside Pies. A sandwich concept called Baker Brothers. The upscale Elephant Bar out of California. Tex-Mex brand Ruby Tequila's. Craft cocktail spot Pepper Smash. From a glass-walled conference room overlooking the expansive Shops at Legacy development in Plano, Texas, Ron Parikh ticks off some of the brands CMG Companies exited before turning its attention to quick-service restaurants.
"At one point I think we had seven or eight brands, maybe close to 10 brands at different stages," he says, ranging from QSR to polished dining. "Our big moment, we probably didn't know it, came when we exited some of these smaller concepts and brands where we were the franchisor. We figured out, learning from these experiences, it does take a lot of hard work, it does take a lot of time and effort and money and people to incubate a brand and grow and nurture it and get to a certain scale.
"That was an eye-opening process for us," continues Parikh, one of six principals at CMG. "That's when we figured out we could do better in QSR. And we have been doing better in QSR."
Better, indeed. Ranked No. 31 on the Franchise Times Restaurant 200 list, CMG Companies finished 2021 with $354 million in sales from its 196 KFCs and Taco Bells, 103 Sonics and 30 Genghis Grill units. (See the full ranking and analysis on pages 28-37.) Its newest portfolio group is Apricus QSR, formed earlier this year with the acquisition of 20 Little Caesars restaurants. The 63-year-old pizza chain is ripe for a roll-up, says CMG Principal Al Bhakta.
"It's a fragmented system. They've got a lot of five-unit owners," notes Bhakta. "From the outside looking in, it's a brand that could use a group like ours to help with consolidation."
CMG didn't write the playbook on restaurant consolidation but it's been executing on the strategy since 2010, a year after two other CMG principals, Pushpak Patel and Manish Patel, opened their first co-branded KFC/Taco Bell in Anna, Texas. That's when what was Chalak Mitra Group bought 33 distressed KFC, Taco Bell and Long John Silver's units, setting the stage to become the third-largest KFC franchisee in the U.S.
The CMG origin story, however, goes back even further.
The starting line
"The six of us are best friends," says Bhakta, referring to CMG's principals, who eschew C-suite titles and are equal partners. "We're waking up and working with our best friends every day."
The adventure began when Pushpak Patel and Manish Patel, friends since high school, created their Mitra group and made early investments in a Blimpie deli and a gas station. Along with another investor, Dr. Sanjay Patel, they later joined to help back the Chalak Group when it bought and became the franchisor of Genghis Grill. That, points out Parikh, is its own story.
Parikh, Bhakta and Bhakta's cousin, Nik Bhakta, formed Chalak while in college at the University of Texas at Dallas and were running a pool hall and a couple of game rooms. They got a call from Genghis Grill founder Jeff Sinelli, who was starting to franchise his Mongolian stir fry concept. They sold the pool hall and gaming business and "everything we had we put into the restaurant," says Parikh, opening their first Genghis Grill, in Dallas, in October 2002. Success, however, was far from immediate.
"The first dinner shift we opened up, there was not a single customer that walked through the door," remembers Parikh. "And we're just looking at each other and trying to figure out what did we get ourselves into."
Determined to grind it out with "hard work and perseverance," Parikh became a busboy and server, Nik Bhakta got behind the grill and Al Bhakta was the bartender. "Whatever tip money we made we put in the tip jar and then paid our utilities bill to survive," he says, and "slowly but surely, we began making money."
With their low-volume restaurant finally profitable, the Chalak team set its sights on a Genghis Grill in Addison, Texas, that, despite having higher sales, was losing money. With a fundraising round from friends and family, including their Mitra friends, they bought the location, turned it around and in late 2004 wound up purchasing the brand outright.
Today, Mongolian Concepts operates as one of CMG's eight portfolio companies, with about 70 units across its Genghis Grill, Flat Top Grill and BD's Mongolian Grill brands. If that's not enough, two bottles on display at CMG's headquarters further illustrate the breadth of its other investments.
"We all signed this when we hit 100 units in KFC," says Parikh, holding up an (empty) bottle of Cristal. Next to it on the shelf is a bottle of Glenmorangie Signet whisky, its box bearing the logos of the Barbados Royals and Rajasthan Royals, two cricket teams CMG has minority ownership in through its CM Sports portfolio.
"It's a passion play, for sure," says Al Bhakta of the sports platform. "We're all first- or second-generation immigrants. Pushpak and Manish, they both grew up playing." Passion, he's quick to note, is essential to everything CMG does, but over the years and through its aforementioned early ventures, the group refined its investment approach to help it become one of the largest restaurant franchisees in the U.S.
---

---
'We're deal junkies'
Is there a multi-unit or franchise component? Is it a tier one or tier two brand? Is there an opportunity to scale?
These, says Bhakta, are the guiding principles CMG uses to evaluate systems within which it can acquire a large number of units and continue to grow.
"Emerging brands are great," he says, "and we may miss out on the next Orangetheory, but they've got to have enough units on the ground for us to scale." Among tier one and two players, CMG wants brands that have "weathered the storm in multiple economic cycles" and come out stronger. Those principles, "allowed us not to get too squirrel-like, chasing the next deal. At heart, we're deal junkies, but we've disciplined ourselves now."
Mitra QSR, with its 157 KFCs, 38 co-branded KFC/Taco Bells, 10 Long John Silver's and one standalone Taco Bell, is CMG's largest portfolio company. The 33 stores included in the first acquisition "were going to go dark, they were going to shut them down," recalls Pushpak Patel, who leads Mitra QSR. "We saw an opportunity to turn them around and demonstrate our value" to franchisor Yum Brands.
Mitra QSR pushed the average unit volume to "north of $1.2, $1.3 million," and in 2012 acquired 120 more stores in what Patel says was "the largest divestiture KFC had done in its U.S. history." The transaction included 78 KFC units, 39 KFC/Taco Bell co-branded units and three KFC/Long John Silver's co-branded units across six states.
"That was a lot to bite and a lot to chew," continues Patel. "We wanted to make the stores as strong as possible and it took us a few years." Mitra QSR now posts AUVs that are 30 percent higher than the system average, which in 2021 was $1.3 million for single-brand KFCs.
Patel wants to build the portfolio to 450 stores through a combination of acquisitions and new builds but notes the COVID-19 pandemic brought a pause in development. He's also evaluating Yum's strategy of "decoupling" KFC and Taco Bell, something he's not sure he agrees with.
"We are really good KFC/Taco Bell franchisees, we understand both businesses very well," says Patel, and the two brands complement one another. "There's money in lunch, late afternoon and late night with Taco Bell, with the numbers for KFC much stronger at dinner. We'll see."
While Mitra QSR has an appetite to grow, Patel also wants to see what happens with the labor market and inflation over the next few quarters. "That's what keeps me up at night," he says. "There are some areas we just can't staff—there are no applications."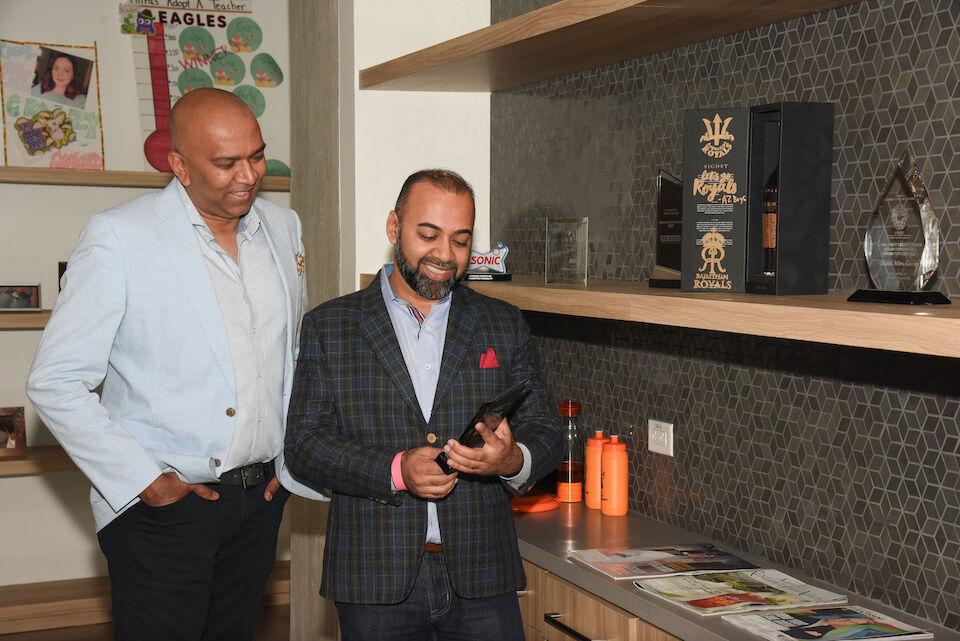 2020 and 2021 were "banner years" for CMG "like we've never seen before in the restaurant space," says Nik Bhakta. "Twenty, 30, 40 percent up in some stores." Sales have started to level off and "we've seen profitability go down with that as well," he continues, citing margin compression from rising cost of goods, inflation and the like.
"The margins have been squeezed. But like everything, it goes down, it'll come back up, it goes down, it'll come back up. You just have to withstand some of the storms that come through in between things."
CMG is in a strong financial position to weather any storms, say its principals, who are the majority equity owners across all its portfolios. It works with lenders specific to each brand or deal, says Parikh, who focuses on business development.
"We are able to find patient capital. We have bandwidth to grow portfolios without cross-collateralizing everything and also to make sure we do justice by the people that are looking at us to grow themselves professionally but also have families to support," he says. While they may be deal junkies, Parikh emphasizes discipline.
"We've never been the guys that are going to pay 7 or 8X multiples for a portfolio. We'd rather consolidate and create and add some value to it," he says, adding they've never paid a cash flow multiple of more than 4.5X.
CMG put its bandwidth to work starting in late 2020, forming Soar QSR and buying 96 Sonic units in 18 separate deals in 13 states. Two more acquisitions earlier this year brought the count to 103, scale that was a long time coming.
Approved by the franchisor in 2017 to start buying, Nik Bhakta, who leads the Sonic group, says they spent more than three years trying to acquire a larger portfolio. "We couldn't find anything so we just started looking for smaller acquisitions," with the first being four stores in Detroit, followed by a small handful in Lufkin, Texas.
"There's a lot of legacy franchisees within Sonic and their succession plan just isn't there. Their kids, grandkids may be doing something different and don't want to take over the Sonic business," says Bhakta.
Sonic traces its history back to 1953, when it started as Top Hat in Shawnee, Oklahoma. It's since grown to more than 3,500 restaurants and in 2018 was acquired by Inspire Brands in a $2.3-billion take-private deal. Most of Soar QSR's acquisitions have been family-owned businesses, but not all, notes Bhakta, describing a "unique deal" in Philadelphia.
"There was 10 stores, the previous franchisee had to shut them down—for whatever reason the brand forced them to shut down. They picked up the phone and called us and said hey, would you like to reopen these," says Bhakta.
"That was a complex deal where the SBA was involved, I think three or four different banks were involved, eight different landlords were involved and obviously Sonic corporate. And you have to get everyone's buy-in to go in there and reopen everything. We've got nine of the 10 stores open. The 10th one we're kind of on the fence about right now."
With the openings came full updates to Sonic's new brand image, plus technology upgrades, another nuance when taking over stores. "Sonic is very tech-heavy with the stall component," said Bhakta, meaning the drive-up ordering stall for food, "the app is very robust and obviously the drive-thru side of it.
"They're very tech dependent and we had to invest back into that, not only those but some other stores that we acquired along the way just because some of these stores just didn't make the upgrades."
Soar QSR has an active development agreement to build new Sonics, and it's balancing that growth with its newest restaurant brand, Little Caesars. Bhakta, who also heads up the Apricus QSR portfolio, says two units are under construction to go along with the 20 they acquired in Syracuse, New York, Kansas City and Baltimore.
CMG looked at Domino's, Papa John's and Pizza Hut, but Bhakta says when weighed against Little Caesars, the Detroit-based pizza chain had a distinct advantage: an emphasis on carryout.
"In the pizza world it's food, labor and miles, so that delivery component adds additional complexity to it," explains Bhakta, noting the other players are now working to incentivize customers to pick up their pizza—cue the Domino's $3 "tip" campaign—to minimize their reliance on delivery drivers.
Little Caesars, meanwhile, is the "value leader" with its Hot-n-Ready pizzas, says Bhakta, and has become more tech savvy with its digital ordering platform and Pizza Portal pickup option. Customer adoption of the Pizza Portal, which the brand introduced in 2018, is "good—it could be better," notes Bhakta, with the Hot-n-Ready option still the biggest seller at its stores.
He wants to hit 30 locations by the end of the year with a combination of new stores and acquisitions. "We feel there's a lot of opportunity to consolidate. There's 4,500 stores and 1,500 franchisees, so opportunity to consolidate and opportunity to grow in certain trade areas where we currently have stores."
Since shifting the focus to QSR "we're moving quicker, faster than ever before," says Bhakta, as Parikh notes there's plenty more to look forward to, including international development potential in both Sonic and Little Caesars.
"That entrepreneurial spirit is still there for us," says Parikh. "Plus, we don't know anything else to do."
---
What's in a name?
When naming a portfolio, CMG Companies principal Al Bhakta says the group aims to come up with words that are "uplifting or positive in nature." Let's take a look.
Mitra QSR (KFC/Taco Bell): An evolution of Pushpak Patel's and Manish Patel's first investment group, mitra is Hindi for "friend," and "we are a group of best friends in business together," says Bhakta.
Eclipse RTO (Rent-A-Center): The image of an eclipse is interesting, says Bhakta, "but also a very positive word in the context of eclipsing a goal as we entered into retail franchising."
Soar QSR (Sonic): This, says Bhakta, "is the group flying. Something soaring through the air is uplifting and positive."
Apricus QSR (Little Caesars): Caesar presumably spoke Latin, and apricus, says Bhakta, is a Latin word meaning "lots of sunshine or warmed by the sun."
Bolster Hardware (Ace Hardware): This group takes its name from a tool, the bolster chisel, says Bhakta, and also means "to support something or enhance it and that is what the bolster chisel tool does as well. Again, an uplifting and positive word."
---
CMG's Road to Scale
1989-2003: Pushpak Patel and Manish Patel meet at their Texas high school and become best friends. Both attend the University of Texas at Dallas and they later lay the groundwork for Mitra, investing in a Blimpie deli, a gas station and retail check cashing stores.
1999: Friends Ron Parikh, Al Bhakta and Nik Bhakta invest in a pool hall and some game rooms during college at the University of Texas at Dallas. This becomes the foundation for their Chalak restaurant group.
2002-2004: The Chalak team opens their first Genghis Grill, in Dallas. With an investment round from family and friends, including the Mitra team and Dr. Sanjay Patel, they buy another restaurant and then purchase 100 percent of the brand to become the franchisor of Genghis Grill.
2009: Pushpak Patel and Manish Patel open their first co-branded KFC/Taco Bell in Anna, Texas, under Mitra QSR. The Chalak team invests in Mitra.
2010: Chalak Mitra Group buys 33 KFC, Taco Bell and Long John Silver's units in Kansas, Missouri, Illinois and Oklahoma. It also makes its first hotel investment; it now has hotels in the Hilton, Marriott and IHG systems under its CM7 Real Estate subsidiary.
2012: The group acquires 78 KFC units, 39 KFC/Taco Bell co-branded units and three KFC/Long John Silver's co-branded units across six states.
2014: Chalak Mitra Group becomes CMG Companies.
2020: CMG portfolio group Eclipse RTO acquires 99 corporate Rent-A-Center locations in California to become the system's largest franchisee. CMG's Soar QSR subsidiary acquires four Sonic units in Detroit to begin a roll-up play in that brand, now with 103 restaurants.
2022: CMG forms Apricus QSR, buying 20 Little Caesars units in two transactions. It also forms Bolster Hardware to acquire 21 Ace Hardware stores in Kentucky and Tennessee.
---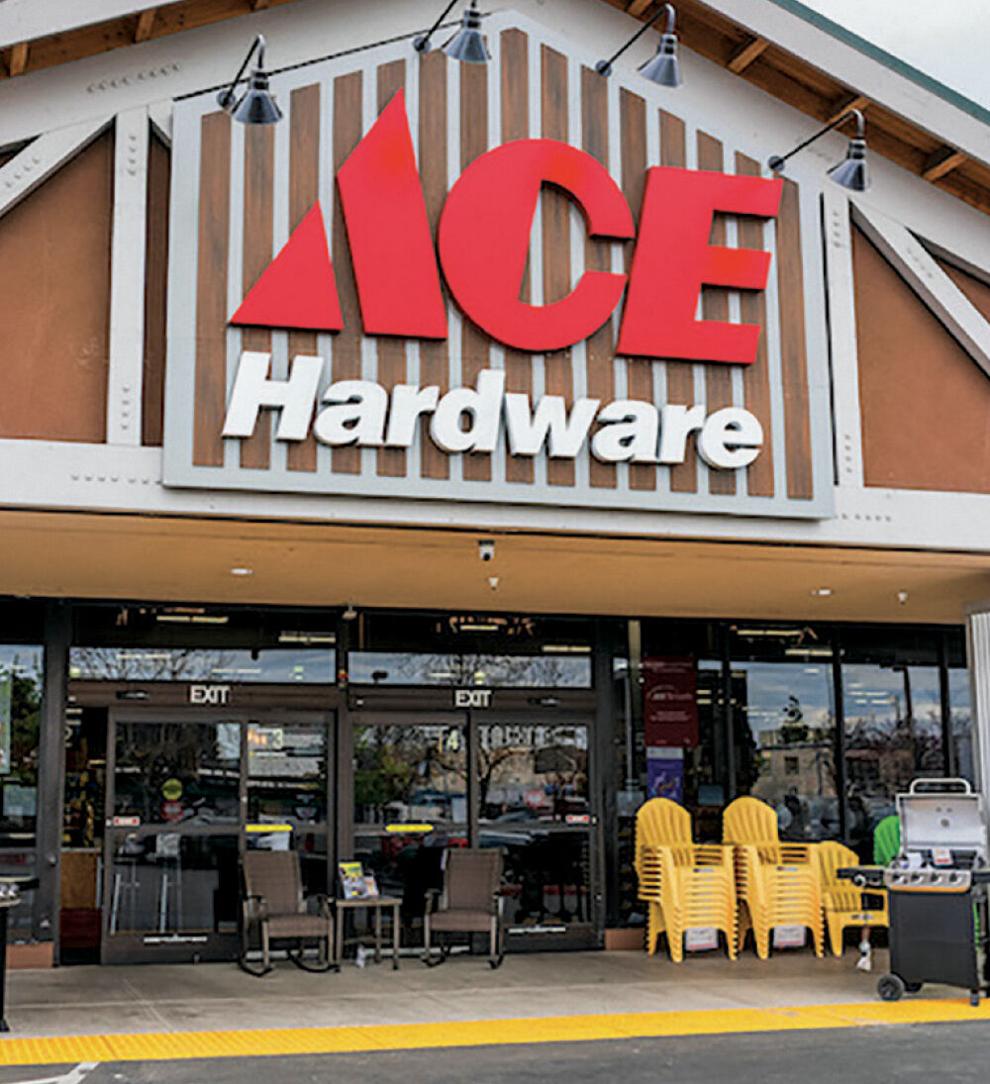 Rounding out with retail
CMG formed Bolster Hardware, its eighth portfolio company, and in June acquired 21 Ace Hardware stores in Kentucky and Tennessee as it further diversifies outside of restaurants. CMG bought 99 Rent-A-Center stores in California from corporate in late 2020 to become that brand's largest franchisee.
The creation of Eclipse RTO, CMG's Rent-A-Center portfolio, marked its entry into retail, and the company also signed a 10-store development deal. The move into Ace Hardware, said CMG Principal Al Bhakta, is a continuation of CMG's strategy to expand with tier one multi-unit brands that have "weathered the storm in multiple economic cycles" and emerged stronger. Ace, he noted, is approaching its 100th anniversary and continues to drive same-store sales growth. The company reported a 1.4 percent increase in U.S. retail same-store sales during the first quarter of 2022; Ace is ranked No. 4 on the Franchise Times Top 400.
The 21 stores CMG acquired operate as Potter's Ace Hardware, a family-owned business since 1946, said Bhakta. "They built a beautiful business, three generations of family that were involved," he said.
Bhakta sees a "pretty good prospect for growth" in the Ace system and said CMG has an "acquisition-first strategy" to identify more stores in markets where the group has other operations.