Philip Zeidman has packed enough into his careers—from writing speeches for U.S. presidents to addressing business and professional groups in 35 countries to helping usher in the golden era of franchising—to fill several lifetimes. And now he's unpacking his 54 years in private practice into memories, the last ones with DLA Piper, although his version of retirement involves giving up the day-to-day client responsibilities of his law practice, not the myriad contributions he makes to the firm and the profession.
His law career began with being lauded as general counsel for the U.S. Small Business Association at age 30 (he was the youngest chief legal officer of any federal government agency) and culminated in a Lifetime Achievement Award from the International Bar Association. He thinks of them as "bookends of a career."
But don't expect to find the multitude of awards and trophies received between those two bookends showcased on his fireplace mantel.
"That's a serious way to keep people away from your mantle," he quipped.
Zeidman graduated from Yale with honors, and Harvard Law School with an interest in business as well as law. "This was before the joint MBA/JD," he said. His father was a general practitioner in Alabama. "He represented anyone who walked in from the street," Zeidman said. But small-state lawyering wasn't the right fit for Zeidman's big personality and intellectual curiosity. And while he moved on from Alabama to Washington, D.C., Zeidman never lost that honey-tinged Alabama accent that could soothe as well as persuade—and sometimes sting.
When he talked, people listened, said one of his former partners, Lee Plave of Plave Koch. "He is a brilliant lawyer," a master strategist, and he had a lot to teach young lawyers who were fortunate to receive his tutelage, among whom Plave counts himself.
Tao Xu, who was mentored by Zeidman early in his career, remembers being advised to always prepare even if you think you can skate by a negotiation or presentation. "Mind you, here is someone who has the ability to pick up the phone and dictate a punctuation-perfect, three-page memo on the spot; but he still prepares, and he makes sure that I do as well," Xu said. "Phil showed me how to approach work and life so that the work completes you, but it doesn't consume you."
But even with all those academic honors, Xu said, perhaps Zeidman's biggest contribution to Yale was his invention of the "blood sport" of bladderball. As reported in an article about the tradition in the Yale Daily News in 2001: "Zeidman had done aerobic exercises with an inflatable ball more than 6 feet in diameter, known as a pushball, as part of basic training for the Korean War, and decided to make the exercises the basis for a game to liven up long-standing rivalries between major campus organizations." Zeidman came up with the idea for a sport that has become legendary as a prelude to the annual Yale-Dartmouth football game in 1954. And yes, there was beer involved. The defining characteristic of the newly founded game was anarchy, according to the article.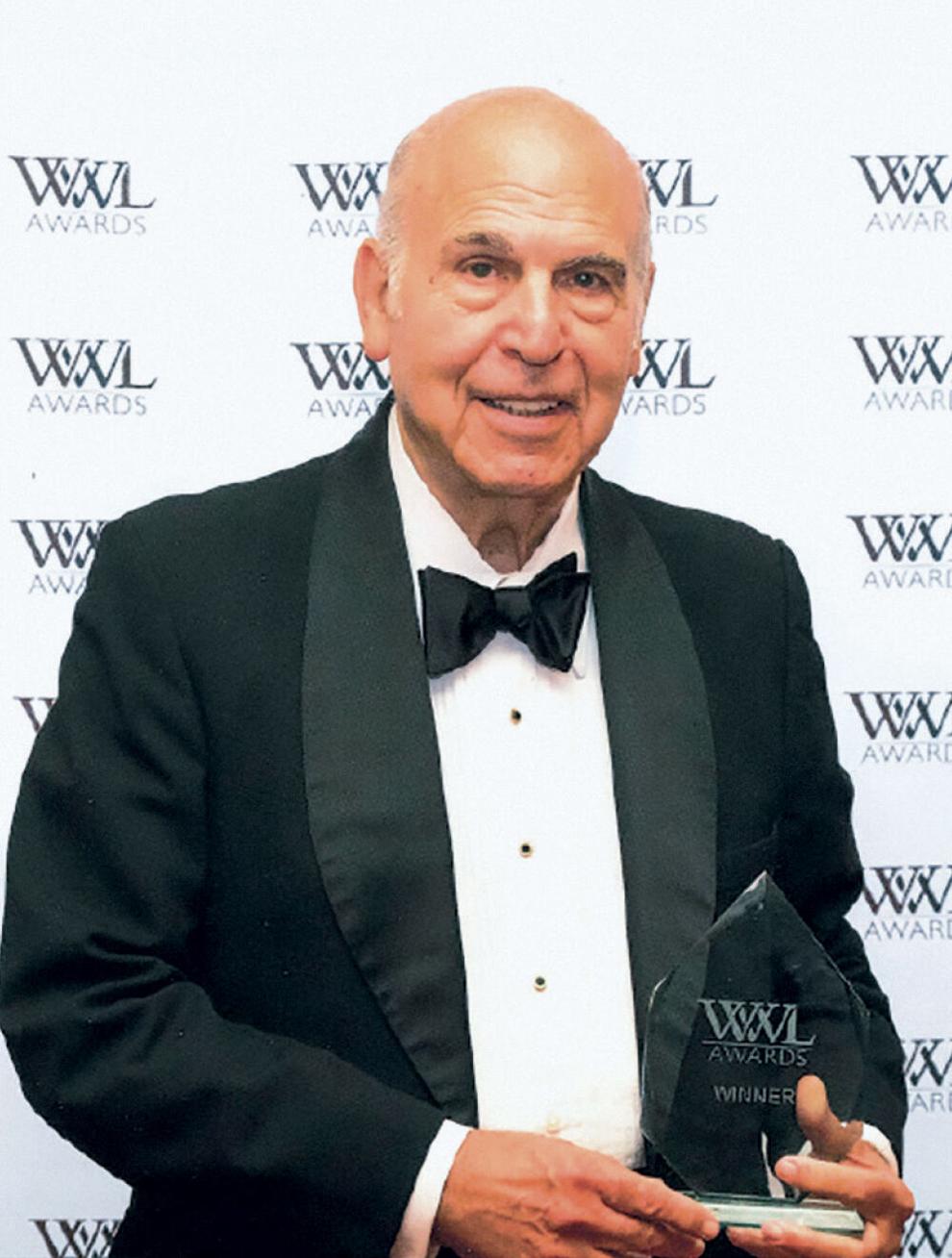 A career of curiosity
Although he started out as a trial lawyer for the Air Force and then the Federal Trade Commission, Zeidman didn't want the restrictions of a litigator. "I was interested in so many things," he explained, "and it's hard to do other things if you're a trial lawyer. The court calendar is nonnegotiable."
Here's how someone once described the process to him: As a litigator you're required to fill your mind like a bathtub with the facts of the case and when it's over, you pull the plug and empty it all out. As someone who has retained the facts and figures of international franchise and business law for his entire career, Zeidman was more interested in flying over big bodies of water than constantly emptying a bathtub of knowledge.
"In Washington, I could get involved with politics," he said. And pro bono work. And international franchising. "It didn't take much to persuade me that international was more exciting than creating one more pizza place in Arkansas," he said. "What I've enjoyed the most in the private practice of law is working with entrepreneurs, helping them achieve their dreams. That's the part I was most appreciated for and what I will miss the most."
Franchising, along with the International Franchise Association, was just getting started as Zeidman was setting up the first of many iterations of his law firm, and he was instrumental in helping shape the FTC's oversight of the industry, as well as working with the big personalities of the era: the Ray Krocs of McDonald's, the Henry Blochs of H&R Block and the Bill Rosenbergs of Dunkin' Donuts. "Those were wonderful experiences," he said. "Franchising is no longer characterized so much by individuals, but by corporations."
Scott Lehr, IFA's former executive vice president, who is now with Franchise Executive Search, also had the privilege of interacting with legendary founders and brilliant lawyers. "Phil Zeidman was one of those brilliant lawyers," he said of the IFA's general counsel. "His international business and legal knowledge is vast, as you could expect from 54 years in the practice of franchise law. More importantly, he was kind and always took a personal interest in our friendship."
He was the ultimate networker. "Phil knew everyone and had a story or a connection to go with it," Lehr said.
Catherine Monson, CEO of Propelled Brands, which includes Fastsigns, worked with Zeidman while on the IFA board and as chair and also as a panel member of his popular seminar held annually at the International Franchise Expo in New York. "Phil is the sage, experienced voice of franchising; he truly is an encyclopedia of knowledge in all things franchising," Monson said.
That encyclopedic knowledge has led to him writing for a library's worth of publications and business tomes, including an international-focused column for Franchise Times.
"Phil Zeidman helped put Franchise Times on the map when he agreed to write a monthly column for the magazine back in 1999," said John Hamburger, owner of Franchise Times Corp. "Back then, franchise insiders would say 'If Phil Zeidman is writing for Franchise Times, it must be worth reading.' I can't thank him enough."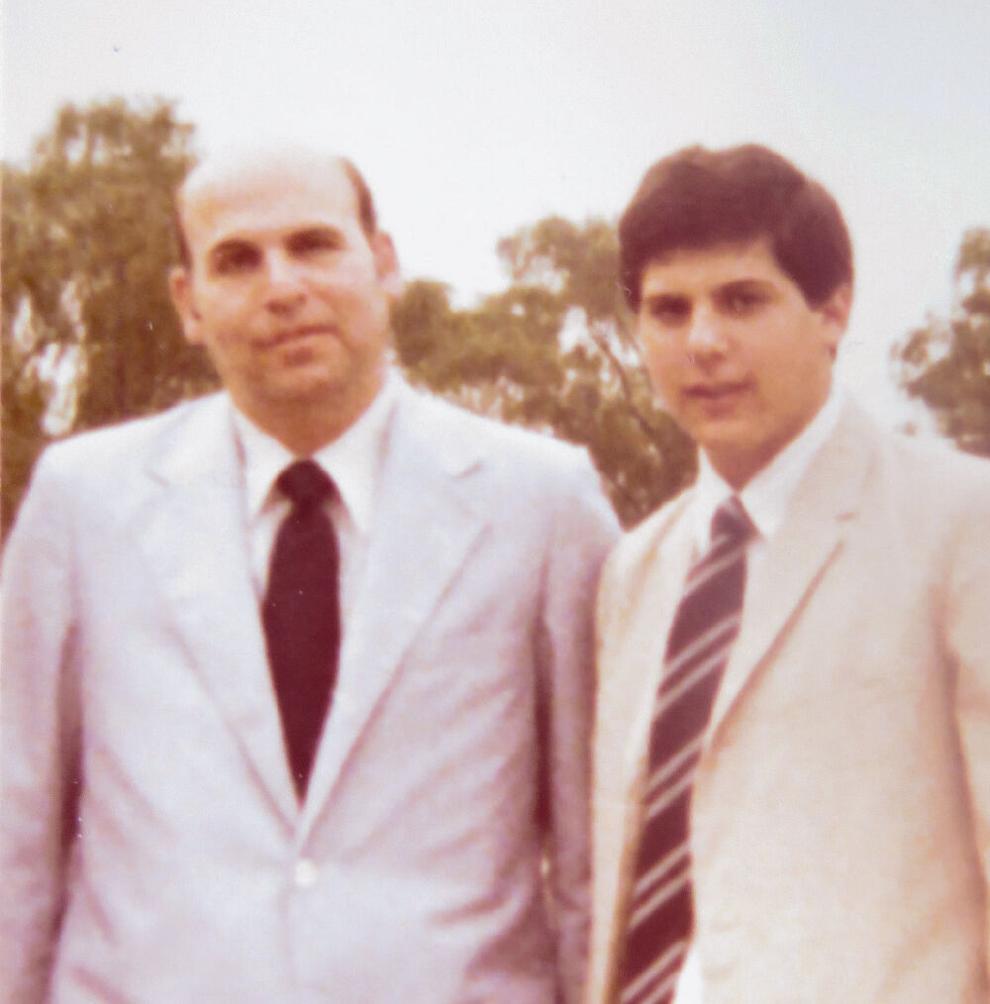 Global view, family focus
As an international lawyer, Zeidman said the question he's asked the most is: Out of all the place you've traveled to, what's your favorite? "My most in-depth experience has been in Japan," he said of the 36 trips, but London is where he'd choose to live, after D.C.
What trip would he never repeat? "I once took a train trip across Canada under the misguided view that it would be interesting," he said, adding that at one point in the journey the conductor pointed out the spot where a mother eagle had returned the day before to feed her eaglets. "That was the highlight," he said, dryly.
Antarctica is not on his bucket list, but he would like to go back and see more of Turkey. And the place in the world he enjoys more than anywhere else is his second home in the Florida Panhandle, close to his roots.
Family is important to him. His wife of 60 years, Nancy, died four years ago, but he has two daughters and three grandchildren who will be heading to college in the fall. A tragedy in his life was when his college-age son, John, who was studying in China, was bitten by a mosquito and died of viral encephalitis.
Famed writer Calvin Trillin, who was a staff writer at The New Yorker magazine at the time, wrote a story detailing the Zeidmans' experiences with the Chinese government and the grief of their son's death. In John's memory, the Zeidmans established two memorials.
The first is at the secondary school John attended, Sidwell Friends School, where they established a Chinese study program, which to date 1,000 people have gone through. In a Washington Post story in 1983, Zeidman told the reporter, "We did not want plaques and monuments. We wanted a living memorial to what he was trying to do, to what he was trying to develop in himself."
A second program which acknowledges John's love of politics, as well as his father's, is a colloquium every four years at Duke University, where a panel of media experts discusses how the media covers presidential-year elections.
Politics is still Zeidman's love. As a young college student he met John F. Kennedy, right after he was elected in a cliff-hanger election. Zeidman was standing a few feet away from Kennedy when the president said the famous line, "Ask not what your country can do for you, ask what you can do for your country."
"For my generation that was a clarity call and it stayed with me," Zeidman said. He was raised to believe that with "great privilege comes great responsibilities."
In addition to serving on the advisory board of DLA's pro bono subsidiary, Zeidman and his fellow classmate from Harvard, Ralph Nader, were instrumental in forming Appleseed, a civil rights nonprofit with 17 centers. He is also a founding trustee of the London-based Eyewitness to Atrocities Trust, which has developed an app that allows witnesses to war crimes to use their phone to record the violence and forward it to the center for lawyers to review. The app is then immediately erased from the phone for the person's safety.
In addition to his pro bono work, Zeidman has several projects for the firm to wrap up. If it doesn't sound like a typical retirement, that's because it wasn't a typical career.
He's following the tradition of former Supreme Court Justice Oliver Wendell Holmes Jr., whom Zeidman quoted: "The riders in a race do not stop when they reach the goal. There is a little finishing canter before coming to a standstill. There is time to hear the kind voices of friends and say to oneself, the work is done."
"I choose to think of this as a little finishing canter," he said.