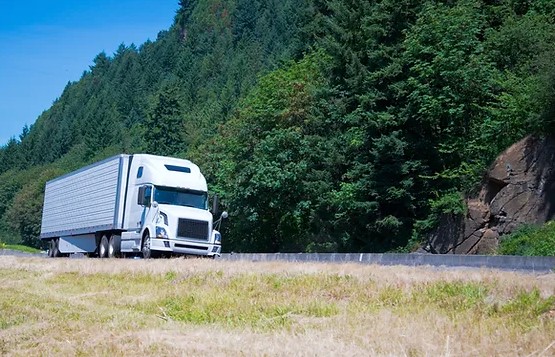 When you are a professional commercial truck driver, the most important part of your day will be the pre-trip inspection. As you may have guessed, if there was an issue with your truck, you could not legally drive it.
Indeed, to operate as a commercial truck driver in the United States, you must record at least one inspection per day, and this is an important component of the commercial driving license or CDL skills exam. Ideally, you would submit two inspections per day, but one is often deemed adequate.
So, what exactly is it that you will be looking for, and why is a pre-trip inspection so important to this line of work? This very short guide aims to answer both of those questions and more.
Tire Pressure and Tread Depth
As mentioned before, when you apply for owner operator trucking jobs, you will need to know how to conduct a pre-trip inspection and how to report it accurately.
One of the first areas that you will need to look at is the tire pressure and the tread depth. Every 10-degree Fahrenheit change in the temperature can make the truck or light truck lose one psi of pressure and a tire that has low pressure increases the distance that is required to stop the truck. Similarly, insufficient treads increase the likelihood of you losing control of the truck when in standing water or on snow and ice. So, these will need to be properly assessed before you depart on your trip.
Lights
You need to consider the safety of other motorists and your headlights, turn signals, and brake lights will need to be operational before you embark on your trip.
Windshield Wipers and Windshield Condition
Windshield wipers that are worn out or broken will reduce your visibility when driving in the rain or the snow. Similarly, chipped or deteriorated glass in the windshield will weaken the final barrier that may prevent you from being thrown during an accident. A deteriorated windshield can also inhibit clear road visibility and increase the likelihood of accidents, so the windshield must be spotless and without cracks.
Cabin Temperature
The cabin temperature in a truck is controlled, and if you do not have controls that are working correctly, this can cause you to become fatigued or distracted and create physical stress, especially when driving in hotter climates.
Emergency Kit
If there is an accident or the truck breaks down, you will need to have your emergency kit noted as part of the pre-trip inspection. The kit will include flares, triangles, and a fire extinguisher. The fire extinguisher also needs to be easily accessible to you in the cabin.
Mirrors
If you have loose mirrors or frozen ones, this will prevent them from being properly adjustable to cover blind spots, which will increase the risk of a collision or an accident. Stiff mirrors also increase the chances of an incident occurring when you are turning or reversing, so make sure that your mirrors and the swivel mounts are correctly maintained.